A gamepad is a way to go if you want to take your mobile gaming to the next level. This blog will show you how to use any gamepad with your smartphone for an immersive and enjoyable gaming experience.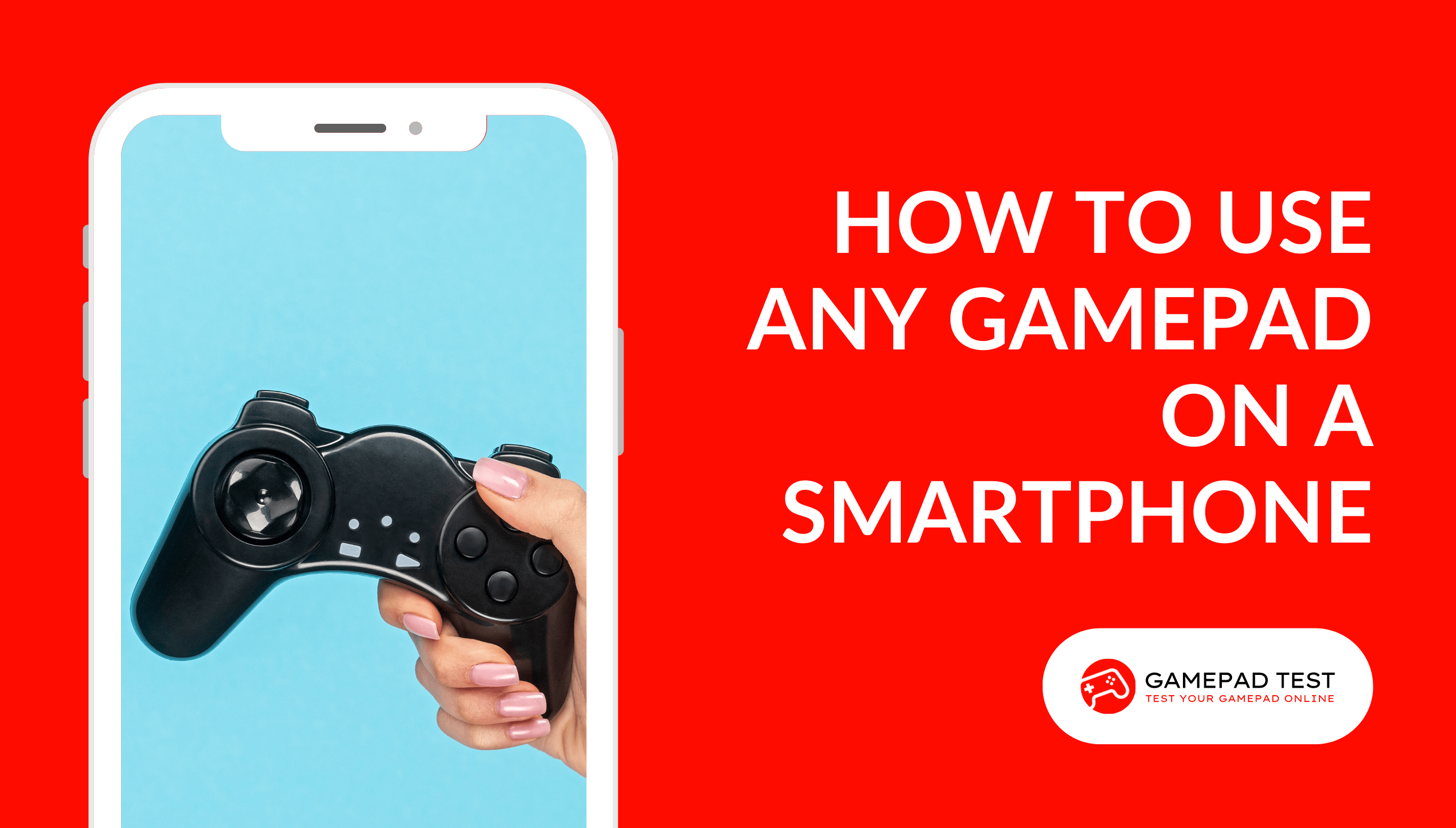 Do Smartphones Support Gamepad Controllers
Mobile gaming is estimated to be worth $77 billion and is projected to reach $174.4 billion by 2025. In 2022, 1.7 billion people were playing games on their mobiles, and this number is expected to increase.
A mobile device offers an entirely different experience than a desktop one, and mobile gaming is a serious sport nowadays, and we can't ignore it.
Moreover, with the help of this guide, you truly enjoy the perks of using gamepads on mobile phones and gamepad tips and tricks.
Fortunately, Android and iOS devices have official controller support, so you do not need to worry about compatibility. You can use any generic gamepad you purchase from Amazon to play your favorite games on your phone.
Using Wireless Gamepads With Smartphones
Moreover, it is essential to note that Bluetooth gamepads are easy to use with smartphones if they are compatible with your phone in the first place.
A Bluetooth-enabled gamepad is commonly used with a smartphone. In addition, the design makes it relatively easy to configure and use.
One drawback with these gamepads is that they often lead to a bad user experience. It comes due to loss of signal strength or draining battery life due to the wireless nature of these devices. 
However, this should not discourage you from investing in wireless gamepad controllers as they remain a practical tool for any player who likes their games with a competitive edge.
Using Wired Gamepads With Smartphones
The Universal Serial Bus (USB) gamepad is a common standard that allows modern devices to connect and use different gamepads and joysticks.
Moreover, different companies manufacture dedicated gamepads for other smartphones with varying port types.
Meanwhile, you can always use the port converters as long as they are compatible using any gamepad with any mobile phone.
Using Gamepad Controller With Android Phones OR Devices
The good news for gamers on the Android operating system is that you can use your favorite USB controller on your smartphone with an OTG adapter.
The Android operating system supports the USB HID Class standard, which means all Android devices can support keyboards, mice, and gamepads.
So, if you want to use your favorite gamepad controller with your Android smartphone or tablet, you only need an OTG adaptor.
What Is An OTG Adaptor
An OTG adaptor is a small, cheap cable that plugs into your Android device's micro-USB port. Moreover, it provides a standard USB port that you can use to connect a gamepad, keyboard, or mouse.
There are a few different OTG adaptors available, so ensure you get the right one for your device.
Connecting Gamepad Via OTG Adaptor
Once you've got your OTG adaptor, connecting a gamepad is easy. Just plug the gamepad into the OTG adaptor and then plug the OTG adaptor into your Android device. The gamepad should start working automatically.
If your gamepad doesn't work automatically, you may need to configure it manually. This can be done using the gamepad testing application pre-installed on your Android device.
Gamepad Controller For iPhones & iPads
If you are an Apple user and want to get the most out of your games, upgrade your gaming experience with an MFi controller – the perfect companion to take your iPhone or iPad gaming to the next level.
Incase of traditional gamepad controllers, you can try third-party gamepad mappers from Apple App Store.
Final Words
No matter what type of phone or controller you're using, you are good to go as long as you follow the instructions outlined in this article. We've found that it really doesn't matter if you're using an iOS phone or Android: with a gamepad controller and the right apps, you can play pretty much any game on your smartphone.