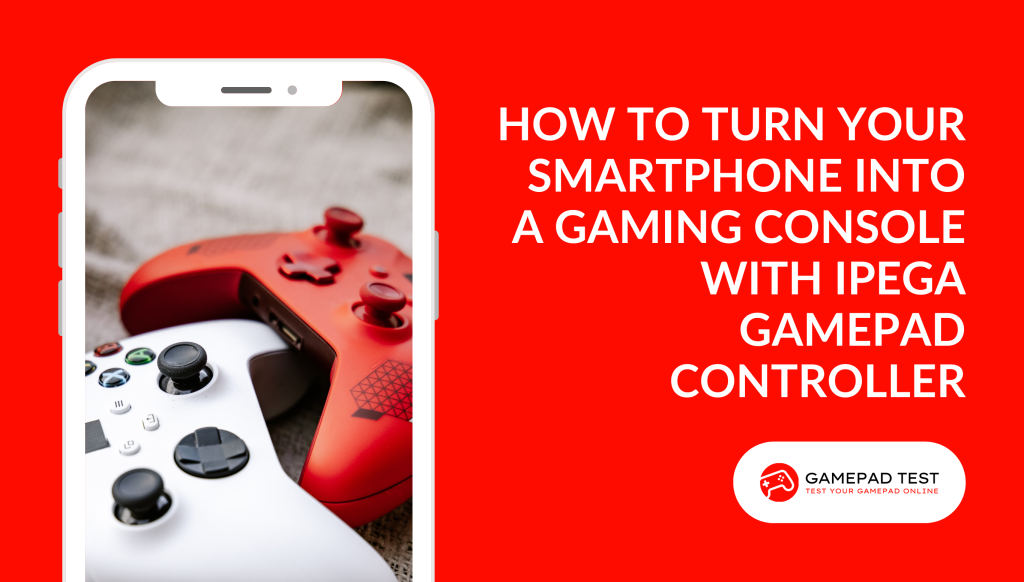 Do you love playing games on your smartphone but wish you had a better gaming experience? Do you want to enjoy the thrill of console gaming without spending a fortune on a new device?
If you answered yes to any of these questions, then you might be interested in the ipega gamepad controller, a wireless Bluetooth device that can transform your smartphone into a portable gaming console.
What is Ipega Gamepad Controller?
Ipega gamepad controller is a product of Ipega, a company that specializes in game peripherals and accessories since 1994. It is a Bluetooth gamepad that can connect to your smartphone, tablet, PC, or even your Nintendo Switch, and let you play various games with ease and comfort.
It has a telescopic design that can hold your smartphone securely and adjust to different sizes. It also has a built-in battery that can last for up to 10 hours of continuous gaming.
What are the Benefits of Ipega Gamepad Controller?
There are many benefits of using ipega gamepad controller for your smartphone gaming. Here are some of them:
You can play games with more accuracy and precision, thanks to the ergonomic design and the responsive buttons and joysticks of the gamepad.
You can enjoy a wider range of games, including those that are not compatible with touch screen controls or require complex inputs.
You can have a more immersive and realistic gaming experience, as the gamepad supports vibration feedback and motion sensing features for some games.
You can avoid eye strain and neck pain, as you can position your smartphone at a comfortable distance and angle while playing.
You can save battery life and storage space on your smartphone, as you don't need to download additional apps or software to use the gamepad.
How to Use Ipega Gamepad Controller?
Using ipega gamepad controller is very easy and simple. Here are the steps to follow:
Charge the gamepad fully before using it for the first time. You can use the USB-C cable that comes with the device to connect it to a power source.
Turn on the Bluetooth function on your smartphone and pair it with the gamepad. You can switch between different modes on the gamepad depending on the device and the game you want to play. For example, X.GamePad mode is suitable for Android devices, while iCade mode is suitable for iOS devices.
Extend the telescopic holder of the gamepad and insert your smartphone into it. Make sure it is firmly attached and centered.
Launch the game you want to play on your smartphone and enjoy!
What are Some of the Best Games to Play with Ipega Gamepad Controller?
There are hundreds of games that you can play with ipega gamepad controller on your smartphone. Here are some of the best ones:
PUBG Mobile: This is one of the most popular battle royale games in the world, where you have to survive against 99 other players on an island. With ipega gamepad controller, you can aim, shoot, move, and loot with more ease and accuracy.
FIFA Football World: This is a realistic soccer simulation game that lets you create your own team, compete in various leagues and tournaments, and play with other players online. With ipega gamepad controller, you can control your players, pass, dribble, and score goals with more finesse.
Asphalt 9: Legends: This is a thrilling racing game that features stunning graphics, amazing cars, and exciting tracks. With ipega gamepad controller, you can steer, drift, boost, and perform stunts with more speed and agility.
Minecraft: This is a creative sandbox game that lets you build, explore, and survive in a pixelated world. With ipega gamepad controller, you can craft, mine, fight, and interact with more ease and comfort.
Where to Buy Ipega Gamepad Controller?
If you are interested in buying ipega gamepad controller for yourself or as a gift for someone else, you can find it online on various platforms such as Amazon, eBay, or AliExpress. You can also check out the official website of Ipega for more information about their products and services.
Conclusion
Ipega gamepad controller is a great device that can turn your smartphone into a gaming console. It is compatible with various devices and games, and it offers many benefits such as better accuracy, precision, comfort, immersion, and battery life.
It is also easy to use and affordable. If you are looking for a new way to enjoy your smartphone gaming, you should definitely give ipega gamepad controller a try. You won't regret it!
I hope this blog has helped you learn more about ipega gamepad controller and how it can enhance your smartphone gaming experience. If you have any questions or feedback, please feel free to leave a comment below. Happy gaming!